Private Training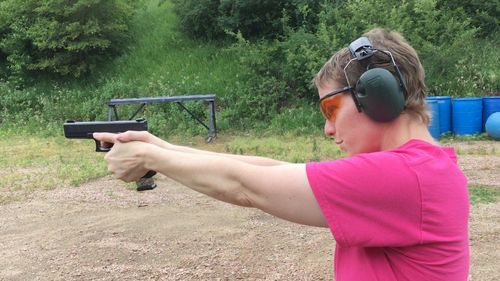 If you are a new shooter and want to get comfortable with a pistol more quickly, or if you aren't new but would like to improve your shooting fundamentals, private training might be right for you. Each 2 to 4 hour session is tailored to your skill level and what you are trying to achieve.
You will be more confident with your pistol when we are done.
Things we work on:
-Correct grip, stance and trigger pull
-Best practices for operating your pistol(s)
-Dry fire practice and drills
-Live fire practice and drills
-Shooting at multiple targets
Private lessons are also available for new shooters who do not have their own pistol yet. I can provide a variety of guns for you to shoot.
Pricing will vary depending on your needs, sessions start at $120 for one person for two hours.
Please call or email to check availablility, schedule training or ask questions.
605-951-0477
This email address is being protected from spambots. You need JavaScript enabled to view it.