Smith & Wesson Unveils New M&P Shield in 45 ACP
Details

Published: Friday, May 20 2016 22:22
Written by Andy Erickson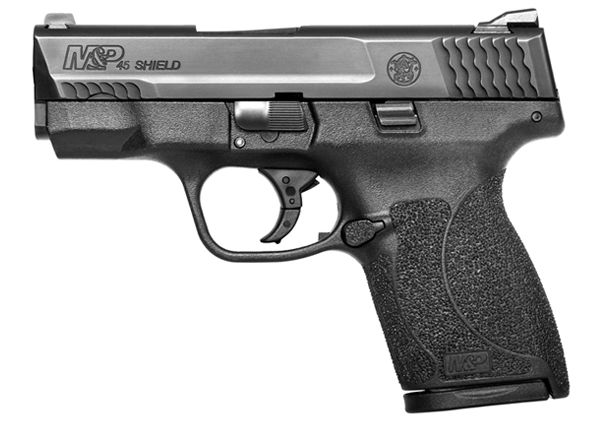 Smith & Wesson made a splash at the NRA National Meetings in Louisville, Ky today introducing their new version of the wildly successful M&P Shield. But unlike previous new versions that have just added features and Performance Center modifications, this one, the Shield 45 is in a whole new caliber: .45 ACP.
My carry pistol is Shield 9 and I really like it. I will be cliche and say the ergos are great and the stock sights are good. But like most shortened carry pistols it can be a little "kicky." I debated between 9mm and .40 S&W when I purchased mine but in the end went with the 9 for the reduced recoil.
I haven't shot the Shield 45 but I have fired shortened 1911 carry pistols and I came away with the same conclusion every time. They want to fly out of your hand like Luke Skywalker "forced" them into the air. That will inevitably be a problem for a Shield in .45.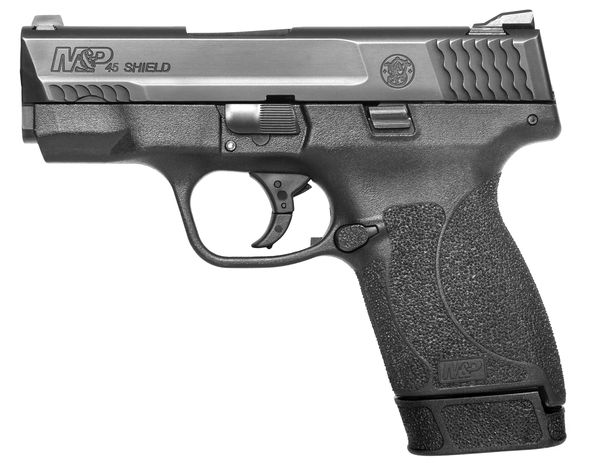 However, when I saw photos of the new Shield 45 I noticed that a lot of stippling was added to the grip. Instead of the texture added only to the rearward sides and backstrap, like my 9 has, virtually the entire area of the grip has been stippled for the fingers to get a good purchase on the pistol.
It also comees in two standard version and also one with a thumb safety as the other models do. I'm certainly not anti-safety but I got the model without it because I'm a lefty and the safety is made only for right-handed shooters. You can get used to hitting a mag release with the middle finger on your strong hand, but unless you have a thumb with three knuckles you won't be able to switch off the safety as a lefty.
The M&P Shield line has been a huge seller, hitting the one million mark back in December 2015. I really like mine. I still think I will eventually switch to a 40 but I don't think I will run out and grab the 45. Again, recoil. But will .45 ACP fans run out and get one? Most are .45 fans because they love the 1911. Could an old old school carrier be swayed to the lighter striker-fired pistol? We shall see.