Competition Is a Great Way to Improve Pistol Skills and Train
Details

Published: Tuesday, June 07 2016 13:46
Written by Andy Erickson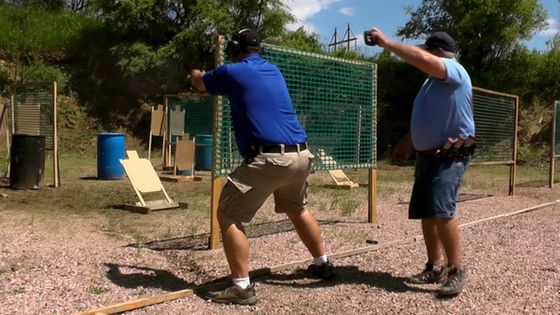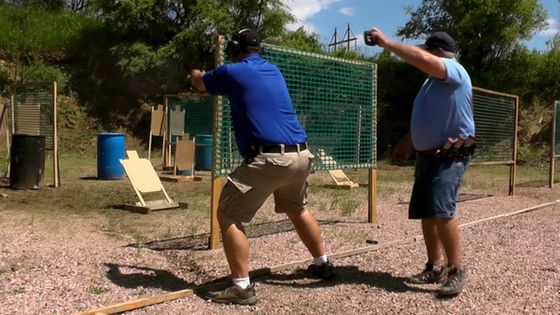 I have always loved to compete. But now as I creep to the top of "the hill" it is more difficult to play things like baseball or softball anymore. My shoulder doesn't like me to throw.
But my shoulder is fine with me holding a rifle pistol or shotgun. It doesn't hurt and running around a stage shooting at steel, cardboard and clay targets is a blast. Plus my shooting ability has increased immensely. Even if you never intend to become a world class shooter, getting better is never a bad thing. Plus the matches are a ton of fun!
This video was from the Sioux Falls Practical Shooters USPSA pistol match on June 5, 2016. Some stages went well, the last one was terrible.
You might be thinking "Oh, I can't do that! I don't have the right gear, I don't want to show up until I have the cool stuff!" Don't worry about it. You don't have to show up and look and shoot like Max Michel to shoot one of these. If you don't know who Max Michel is that is okay too. Everyone of the shooters out there is happy to help new people. Even loan equipment.
All you have to have is a pistol, a holster and three or four magazines. A pouch or pouches for your mags is preferrable but plenty of guys just stick them in their pockets and that's fine too.
In the Sioux Falls area the place to go is Sioux Falls Practical Shooters at Big Sioux Rifle and Pistol Club. Just show up when there is a match and I promise you will have a good time.